Rendezvous is almost here!!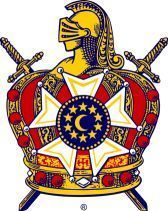 RENDEZVOUS 2017
JULY 14, 15, 16
To register, please select the appropriate form below:
Registration Form
Registration Guidlines
All attendees should register online,
including those only attending the banquet on Saturday night.
The Host location is Crandall University, 333 Gorge Road, Moncton, NB.
Cost this year is $140 for the entire event and $30 for the banquet only.
There are other price options depending on your situation. Please ask.
Bedding and Towels are included so no sleeping bags required.
This year we will start on Friday evening with supper, then the ritual competition and Initiatory degree, followed by some more food and fun.
Saturday will start with Breakfast, Chapter competitions, Lunch, Chapter competitions, banquet, honors and awards, more food and fun.
Sunday will start with celanup and checkout, then breakfast, then awards, then departure for home.